Easy management of the pool in your hands. Monitor and control multiple pools instantly, all from your mobile device.
Ensure excellent water quality and shield your equipment. Prevent damage or destruction by monitoring the operation of your equipment.
With Grabi, you don't just save energy, you avoid costly disasters and optimise pool-related costs.
One application for complete control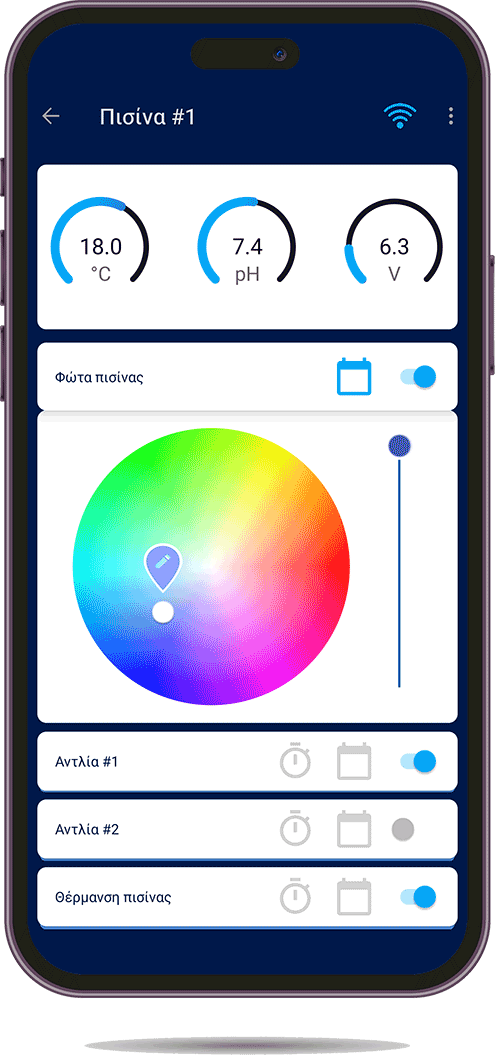 Sensors
Discover the wide range of Grabi sensors. From water level and flow meters to sophisticated water quality sensors such as pH, chlorine, redox or conductivity, our range covers all your needs. Need something specialised? Contact us and we will find a solution!
Devices
Discover Grabi's versatile devices, designed to support a wide range of sensors and switches (relays). From standard configurations to customized solutions, our hardware scales effortlessly to your unique requirements.